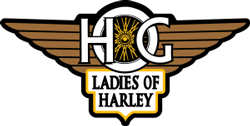 Cathy Hutchinson,
LOH Officer
This email address is being protected from spambots. You need JavaScript enabled to view it.
or 813.957.6041
Welcome
Our next meeting will be held on February 5th at 7 p.m. at Square 1 (2042 Badlands, Brandon). Meeting will start when the riders arrive.
(Please bring your worksheet with you, I'll be collecting them at the end of the meeting)
Check the Ride Calendar for additional details.
LOH Self-Defense Class February 5th, 7 p.m. at OTBHD (training room)
We are always planning more LOH events. Be sure to check back again later.
---