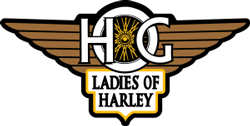 Cathy Hutchinson,
LOH Officer
This email address is being protected from spambots. You need JavaScript enabled to view it.
or 813.957.6041
Welcome
Our next meeting will be held on January 8 at 7 p.m. at East Coast Pizza (13340 Lincoln Rd, Riverview) Check the Ride Calendar for additional details.
LOH Self-Defense Class Jan 9th, 7 p.m. at OTBHD (training room)
We are always planning more LOH events. Be sure to check back again later.
---