Download flyer for more details.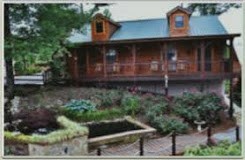 When:Thursday, August 31, 2017 - Sunday, September 3, 2017
RC: Rick Vincent
KSU: 6 am from Flying J gas station (I-75 & SR 52 in San Antonio, FL)

Make Your Hotel Reservation
The Lodge at Tellico Plains
59436 Hwy 68 Tellico Plains, TN 37385
(423) 253-2506
www.lodgeattellico.com

$99 to $115 + tax Per Night. All reservations require a $50 non-refundable deposit.

Friday's ride includes Cherohala Skyway, Tail of the Dragon, Foothills Parkway, Pigeon Forge (lunch), and Great Smoky Mountains.
Saturday's ride will head south and stop approximately half-way back to Tampa.