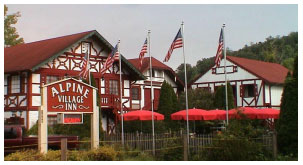 When: Thursday, May 31, 2018 - Sunday, June 3, 2018
RC: Rick Vincent
KSU: 6 am from Flying J (Interstate 75 & SR 52, San Antonio, FL)
Destination: Helen, GA
This will be the 12th consecutive year that our chapter has gone to Helen on the first weekend of June. Helen is an Alpine village nestled in the Blue Ridge Mountains of Northern Georgia on the Chattahoochee River.
The ride up will be 11 hours (with stops) 515 mile ride with interstate miles until the lunch stop in Macon. No interstate miles after lunch.
On Friday June 1st and Saturday June 2nd I will be leading chapter rides in Northern Georgia, North Carolina & Tennessee. These rides will include the Tail of the Dragon and Moonshiner 28.
Hotel accommodations this year will be each rider's responsibility. There are numerous hotels in town but book early as hotels are booking up due to other events this weekend. Download flyer for more details, including lodging information. or visit www.helenchamber.com/lodging.html.
If anyone has any questions pertaining to this ride please feel free to contact me on my cell phone at 813-625-1969 or email at This email address is being protected from spambots. You need JavaScript enabled to view it..